You know the drill. You just recently joined a boxing gym. Maybe you have few sessions, few headaches and few bruises under your belt. Now you are ready. Ready to own a shiny new pair of boxing gloves.
So you light your laptop up, start browsing rigorously, only to get lost. Tens of pages worth of boxing gloves, tons of brands. Every brand's advertisement tells you that THEIR glove is THE GLOVE. What gives?
Fear not, I got you covered. After reading this article you will exactly know how to pick a great pair of gloves relative to preferred use.
Different types of boxing gloves
If you did some research, you were for sure quick to find that there is no glove-for-all-purposes. Be it heavy bag pounding,  sparring, regular drill session or boxing match, every one of these requires different gloves. Let's break that down!
Bag gloves
These gloves serve their only purpose – hitting the heavy bag. In theory, they should offer better protection of your knuckles via added padding. Bag gloves are also a bit lighter than normal or sparring gloves. Boxer can choose from two types, one displayed in the first image. With a look like MMA gloves, those gloves are highly popular in my gym. Other type is displayed in the second image. Those are more like classic gloves without thumb protection. I used thumbless bag gloves and was not satasfied with them at all.
My recommendation would be to not bother with bag gloves at all. Classic 16-oz glove offers better protection, you can use them to sparring too. If you have a lot of cash and are determined to spend it on the bag gloves, go for the "mma-look" gloves.
DO NOT attempt to spar with these gloves, it would turn wrong really quickly.
Sparring gloves
If you should buy just one pair of boxing gloves, be it 16 oz gloves. 16 oz means that gloves will be bigger, heavier and will provide more padding. That helps with blocking punches and shots with them are slightly less powerful than with lighter gloves. You might ask "why should I want weaker punch power?" These two reasons should convince you.
The goal of sparring session is not to do your sparring buddy brain damage, and let him to give brain damage to you. Sparring is about learning and trying new techniques, about making your reflexes sharp and least but not last – actually having fun. Nobody can learn and have fun while his brain is moving like a ping-pong ball in his skull.
Second reason is the fact that when you accustom to heavier gloves, after trying smaller gloves you will feel like superhero. Hands will just fly around really fast, you won't get tired at all and punches will have the "crisp" you never thought they can.
If you'll get high-quality gloves, they will be durable, so the investment is really worth it. Pair of gloves can stick with you for ages.
Classic 10-12 oz gloves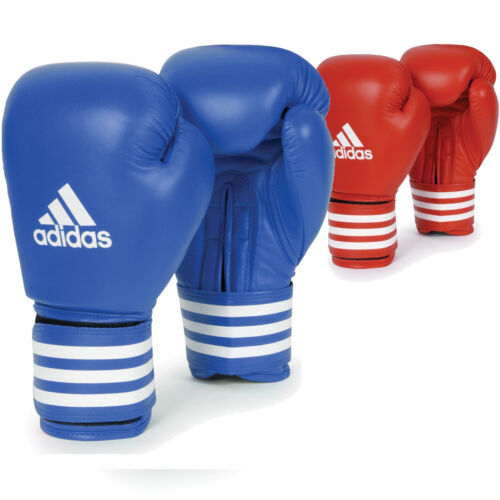 These gloves are used in official AIBA (amateur boxing) matches. Its good to have one pair to get feel for them. You can train with them, sparr with them, although after you'll learn good technique, how to punch power behind your punches, create angles and things like that, they might be too light, and you might start feel that they do not offer you the protection that 16-oz gloves do.
I and lot of people are inclined to use 16-oz or bigger (heavier) gloves to both train drills and sparr.
Note about trainers/coaches
Now we are getting to the gray are of this post.
If you are serious about boxing, almost every question should end with "I'll ask my coach" answer. Coach is your authority. Coach is your inspiration. Coach is your dad in terms of boxing.
So I want new pair of gloves, let's ask the coach. He will give great gloves and life will go on. Well, it should be that easy, but sometimes isn't.
Many coaches are in the game just for money. Coaching is not their passion, just their job. They care more about profit than about you. Those coaches might sell you some overpriced pair of gloves that he was given by company he's sponsored by. If you observe gym you are training in, you will spot coaches like this.
On the other hand, many coaches are experienced, are loving the sweet science and will give you great advice and supply great pair of gloves. Price may be on the higher end – after all, they have to make living from something, but if you want to support your coach, right thing is to buy gloves from them. Every boxing gym usually has supply of them.