A lot of guys are afraid to sparr, and man, I was one of them. My whole body would tense, energy and oxygen stores were burned so quickly. I was completely unable to relax. When fist had even only briefly touched my face, I turned the head in fear. Many rounds were stopped because of this.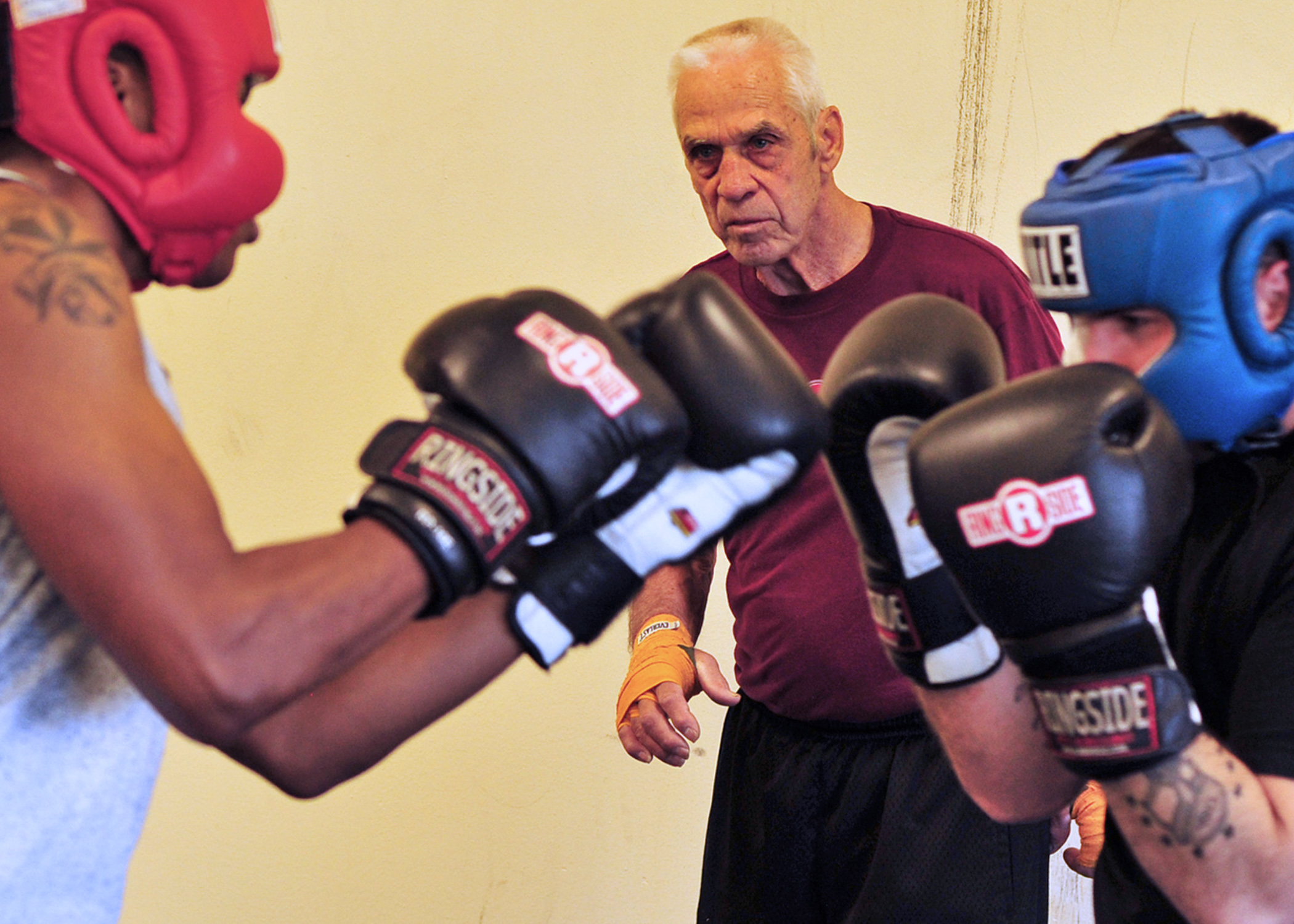 In contrast, there are LOTS of guys who seem to be born to fight. They look like they were hit consistently from birth, you hit them with big right hand and they just show a big smile while striking back. You feel like a coward amongst the champions.
Let's get one reality check out of the way. Not everybody is born to fight, and not everybody is going to become pro boxer. But everybody CAN improve and everybody who puts the work in WILL improve. Including YOU.
I am by no means born champion, my learning curve was waay slower than other guys. Somehow I managed to endure, didn't quit and now can comfortably forego both light and hard sparring.
Not everybody is going to become pro boxer, though everyone CAN improve
Accept you are going to get hit in the face
Like it or not, boxing is about hitting people in the face. You must accept that fact. It may sound easy, but it will not happen in one day. Usually, people fear to be hit in the face because they see pro boxing matches and wild blows that "knock the shit out of people". Let me assure you, you (probably) are not going to get KO´d in sparring. There, of course, WILL be hard hits that ring your bell, jaw might be sore for a day or two, but nothing that would cause long-term damage.
Hitting without blocking drills
Great way to learn how to get hit is … to get hit. One boxer stands with hands down, the second boxer stands in front of him. The second boxer punches the first boxer to the face. The important thing is the intensity, punch power must be on the lower end, you do not want to knock other dude out, you just want him to learn how to get hit. Modifying drill to body shots is great, too, as it both works abs and shows fighter that body shots can hurt.
Tagging
When you are starting to feel comfortable with being hit without blocking, it's time to move onto next stage. The tagging game. Tagging game is as easy as it sounds, when you touch your opponent's body or head, they are "tagged" and try to do the same thing to you. Keyword is TOUCH. Touch does NOT mean hit hard, try to one-shot or kill. Tagging game is fun and efficient way to ease into sparring, as it is really sparring without hitting hard.
Conditioned sparring
Now we are moving really close to the old-fashioned sparring. The only difference between sparring and conditional sparring is that you are instructed to use, say, just left jab. Jab is no power punch, so nobody will get hurt, but you have the competition sparring aspect. Rules can be set to one guy goes for the head, another for the body, using southpaw stance, virtually everything can be conditioned.
The best way how to learn to get it in the face is to get hit in the face often.
Sparring tips
Soon you'll become fully comfortable with sparring games, eventually you'll want to move forward – to actual sparring. Take it easy and follow these tips!
Hit as hard as you get hit
Don't focus on power, focus on technique
Try different combinations
Be fast
use minimum 16oz gloves
never drop your hands
avoid looking away
don't turn your head away
never release inner hulk
show no pain
always wear a mouthguard
breathe
Remeber, learning to sparr takes its time. Don't give up if you are not next generation Floyd Mayweather by you second sparring session. Be patient, preserve and you'll learn.
While sparring can get a bit rougher ever now and then, sparring session is NOT the time to prove the world you have a beast within you. Both of you are in the ring to learn, not to kill each other.
I know many guys that despite their talent quit boxing because of minor failure in sparring. Do not be that guy.I swear, if you stick with it for at least one year, you won't regret it!
Have your sparring footage? share it with us via comments!